Tunbridge Wells – Make it Happen – Event
Thank you from Target Your Potential
TYP would like to express a huge thank you to our sponsors who have given their support and guidance to this innovative event so that we could all "Make it Happen".
TYP would also like to thank the huge team of people working voluntarily in the background giving up tireless hours to make this work. You all know who you are and the list is too long to mention everyone individually but without you this idea would still be an idea. We cannot express thanks enough for what you all do!
ANGLEFIX

Anglefix knows that customers appreciate staff with understanding. We've joined this project to signpost, support and encourage young people in the area that there are businesses interested in the next generation of business owners. We hope that we can teach young people struggling to find employment, a few of those key skills to direct them in their future, whether that is employment as they leave school, or whether that is signposting to further study. With over 20yrs experience in small business and 5years in education support, Anglefix is perfectly placed to support this event. We want to help to unlock the potential of young people.
HELIOCENTRIX

Heliocentrix is proud to be working with other likeminded businesses to do something for the young people in the local area.
We believe there is a great deal of talent amongst the youth of Kent that can be offered to business just as businesses have a lot to teach them.  As someone who started working for myself as a teenager when I struggled to get a job after leaving school, I am pleased to now be in a position where I can offer young people a future in IT.
We encourage the growth of individuals through the apprenticeship programme which is so generously supported by KCC so come and talk to us about your future. Use our experience to help you find out how to get ahead.
We are keen to give local young people an opportunity to let their talent shine so are running a competition to find the best new web developer in the area.  We're offering a cash prize to the winner so come along to find out how to enter.
BUSINESS OVER BREAKFAST (BoBs Club)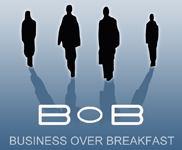 Tunbridge Wells BOB Networking Club are very happy to be part of this inspirational event to help strengthen the connection between local businesses and young people seeking employment.  Our members are local business owners who will be popping into the event to share knowledge of their industry, some of whom are actively seeking to take on local young people.
To the young people of Tunbridge Wells we say come and meet  local business people who want to support you to find the right  employment to match your interests and skills, and for the entrepreneurs amongst you, to talk through your ideas for setting up on your own. Don't worry if you are not sure exactly what you are looking for, just come along and ask lots of questions. It is a great opportunity to tap into the expertise of the local community so take it!
To local employers we say please come and meet our local youth to discuss any employment opportunities you may have and to share the expertise of your industry to help them make the right decision for their future.