Services
Our services are useful and relevant for everyone.
We design our services in three different areas for businesses, schools and colleges and young people who are
looking for work or who are in work.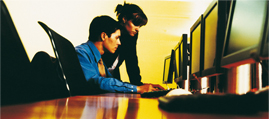 For Businesses
Recruiting the workforce of tomorrow
The economy is in need of a "kick-start" and you can do this by recruiting work ready young people into your company. Young people are the customers of tomorrow and they bring insight and innovation to the companies they work for.
Why let the talent of tomorrow go to your competitor when you can employ them today.
We are constantly working to change the way things are done taking into account the economy, trends and innovation.
We work with you tailoring ways in which to recruit young people who can bring new skills and ways of working with them.
Benefits include:
Cost effectiveness
Lower recruitment costs
Flexibility
Qualifications
Willingness to learn
Create a shared organisational culture
Aid staff retention
Have a competitive advantage
Innovation and energy
Preparation for the future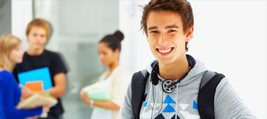 For Young People
Discover yourself and what you want to achieve
We can support you to enter into the world of work by building on the skills you have already gained from school/college or university. We specialise in offering you the experience you will need to be competitive, motivated and empowered in your chosen area of employment. Our knowledge, experience and willingness to support you to achieve your best will give you the confidence to find your place at work
If you feel you need more support in gaining employability skills so that you can enter into work with confidence and motivation then come to us.
Benefits include:
Work experience (short and longer term)
Focused work preparation
CV writing
Interview skills
Job matching
Team work
Responsibility
For Education
Providing the best employability skills for your future
We work together with you by offering tailored courses to support your students to achieve their personal best, and to gain confidence in their employability skills so that they can enter into work with motivation and experience. This new concept will offer your students the best start to their working future.
By working with you we continue the work you have already achieved with your students and we build on these skills to give your students the best preparation and motivation into employment.
Benefits include:
Qualifications
Focused work preparationt
Enhanced inter personal skills
CV writing
Interview preparation
Job searching/matching
Work experience